We also believe that being socially responsible and giving back to the community are very important.
Therefore, we give 10% of all earnings to charity – we donate 5% of earnings to a charity of our client's choosing and 5% to a charity we select.
We don't believe anyone should be hungry or need to worry how their family will eat their next meal. That is why we have chosen First Step Food Bank of Ocala, Florida as our charity of choice.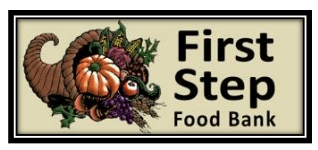 First Step Food Bank currently has 44 partner agencies who operate 38 emergency food pantries, seven special needs residential facilities and three soup kitchens. Together the partners distribute food products and prepared meals to individuals and families needing assistance in Marion County, FL.